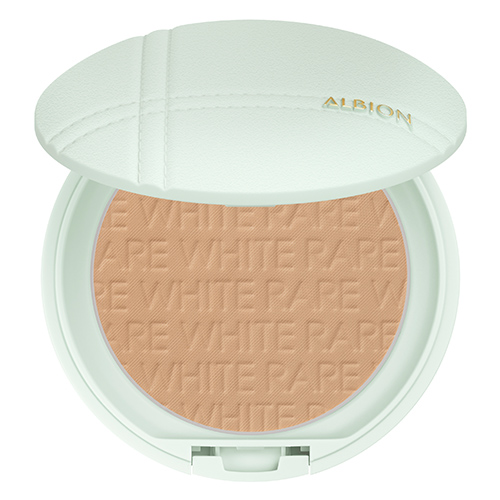 Silky and lightweight formula that becomes one with the skin.
The two-in-one foundation with the ultimate staying power. Achieves a cool-looking and rare flawless finish.
How to use

Take the desired amount on the special sponge and spread evenly across the face, starting with the cheeks and using a light touch. When transferring the foundation onto the sponge, wipe the sponge lightly over the surface. Take care to avoid using too much force or transferring more foundation than needed.

A dirty sponge impairs smooth application and adhesion of the foundation and may spoil the sponge itself. Always keep the sponge clean. When the sponge gets dirty, wash it gently by hand with a mild detergent or facial soap. Rinse well and dry with a towel and then in the shade.