SPECIAL CARE
MAKE COAT SERUM MIST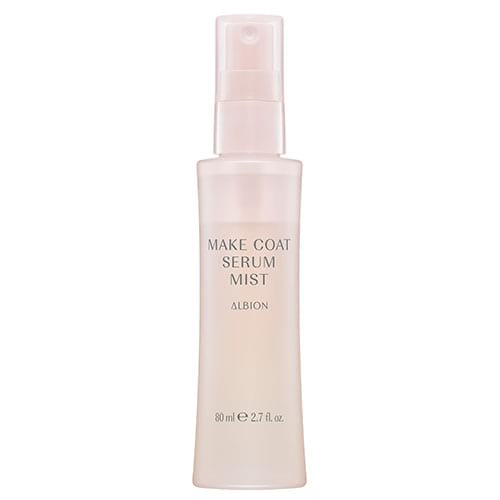 Makeup setting serum that instantly fixes makeup and keeps it immaculate while also delivering daytime skin conditioning benefits.
1. Superior makeup-setting benefits instantly deliver long-lasting protection to keep the beautiful finish unaffected by sweat, sebum and dryness, and keep makeup from coming into contact with other surfaces.
2. Formulated with hydrating agent and four herbal ingredients with skincare benefits, the product moisturises the skin, protects against harmful daytime environmental factors, and keeps the skin immaculately made up, clean and healthy.
3. Sprays evenly as a dewy, extra-fine mist that feels refreshing on the skin. The result is non-sticky, ensures a beautiful finish, and keeps the skin well moisturised.
How to use

○ Shake well before use to mix the dual-phase formula.
○ Use after applying makeup.
○ Spray evenly over the whole face from about 20 cm away, keeping your eyes and mouth close.
◆ Leave to dry without touching the face.